Greetings from our Founder / Chairman -
A.C.Shanmugam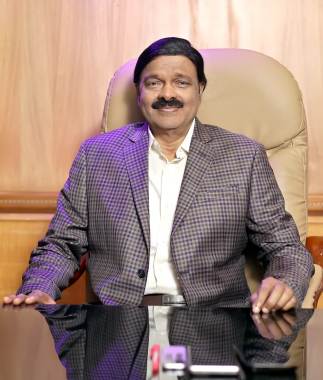 It is my pleasure to congratulate you on your enrolling yourself as a student in our group of institutions, which are well known for the discipline, quality education and personality development.
Our students have excelled not only in academic activities by obtaining many ranks in Board examinations but also have proved their mettle by taking part in curricular and extra-curricular activities. The Cardinal objectives of our program have been achieved and have yielded rich dividends, benefits and good results. Its my pleasure to applaude the students and staff members for effectively bringing laurels and great honours. My kudos to all of them for their achievements. More new courses of Advanced Studies in Computer Science and Networking and Communication are now being provided for intensive learning and experience of the students and for developing professionalism in them.
The students are exposed to the latest trends in industries through workshops, special Lectures,Seminars. Industrial visits, etc., We renew our commitment to the student community forever to realize the vision of the future as hailed by our respectful Scientist , His Excellency, Dr.A.P.J.Abdul Kalam, Former President of India.
A.C.SHANMUGAM
Founder / Chairman: Dr.MGR Educational & Research Institute
Dr.M.G.R.University,Chennai
ACS Group of Institutions,Arni